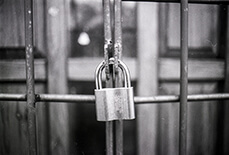 DISCOVER KNOWSLEY – PRIVACY NOTICE
This privacy notice has been created by the Discover Knowsley website team and approved by Knowsley Council's Data Protection Officer. Should you have any further questions about this notice, contact details can be found below.
Updated: Wednesday 16 October 2019
DISCOVER KNOWSLEY – PRIVACY NOTICE
Who will own my data once I submit it?

Knowsley Council – the Communications, Major Development and Business Growth teams.

Discover Knowsley is the customer-facing brand of Knowsley Place, where Knowsley is promoted as the best place to live, do business, visit and invest.

Why do you need my information?

We do not collect any information other than your name, e-mail address and company name (if applicable) – we do this via e-mail or phone, not through a contact form or any other integration between systems. This e-mail address and phone number for us, is clearly marked on the website.

We need this information to:

Making bookings and confirming details of attendance at relevant events.
Future awareness of forthcoming Knowsley Place events.
Inviting comments regarding experience of the website itself in terms of content and usability.

The Discover Knowsley website has an informational purpose for both residential and commercial audiences. We do not use your information to sell any goods and services, no data is collected for strategic marketing purposes.

What allows you to use my information?

We use your personal data with your consent. You have the option to change your mind about the use of this personal data at any time.

Who will be my information be shared with?

Only one member of staff from Discover Knowsley has access to this e-mail inbox and will ask for explicit consent if he needs to share any information with colleagues within Knowsley Council.

We do not share any information with our partners.

On our website, it will be clearly signposted where we need to ask your consent to share any information with our partners.

Any information that we do discuss and share with our partners only has non-personally-identifying information.

Do I have to provide this information and what happens if I don't?

Discover Knowsley require this information in order to progress and agree the invites for attendees, as well as provide quality information for the attendees.

You do have rights to your data, please see below.

How long will you keep this data for and why?

We retain all email information for a maximum of seven years.

How will my information be shared?

If a user visits our website, then a Google Analytics cookie is placed on their device. Please read more about Google Analytics Cookie Usage on Websites. This cookie gives us non-personally-identifying information such as language, country, city, browser, operating system, service provider, mobile operating system, mobile service provider and mobile screen resolution. Google Analytics also tells us how you found our website (e.g. through a search engine, referred from another website or social media) It also gives us important metrics about how specific content is performing. Your information is then stored on Google's Google Analytics platform, not our website. Google has published the Google Privacy Policy, where you can read more.

We do not use contact forms anywhere on this website – you can contact us either by phone or e-mail.

If the user writes to Discover Knowsley via e-mail, then their communication will be stored and subsequently destroyed as per the council's privacy policy regarding e-mails. This information is not stored within any other system other than Microsoft Outlook, which has relevant security measures applied to it from Knowsley Council IT.

All e-mail addresses are organised into Microsoft Outlook contact groups, where only the designated member of staff has access to them.

If the user telephones Discover Knowsley, no phone calls are recorded and any documentation referring to these phone calls will be stored and subsequently destroyed as per the council's privacy policy regarding phone calls.

Anyone who contacts Discover Knowsley has the right to be excluded from any further communication and this is explicitly included on the footer of all e-mails sent from Discover Knowsley.

Will this information be used to make automated decisions about me?

No.

Will my data be transferred abroad and why?

No.

What rights do I have when it comes to my data?

Under the General Data Protection Regulation, you have the following rights with regards to your personal data:

The right to subject access – you have the right to see a copy of the personal data that the Council holds about you and find out what it is used for.
The right to rectification – you have the right to ask the Council to correct or remove any inaccurate data that we hold about you.
The right to erasure (right to be forgotten) you have the right to ask the Council to remove data that we hold about you.
The right to restriction – you have the right to ask for your information to be restricted (locked down) on Council systems
The right to data portability – you have the right to ask for your data to be transferred back to you or to a new provider at your request.
The right to object – you have the right to ask the Council to stop using your personal data or to stop sending you marketing information, or complain about how your data is used.
The right to prevent automated decision making – you have the right to ask the Council to stop using your data to make automated decisions about you or to stop profiling your behaviour. (where applicable)

What can I complain to if I am unhappy about how my data is used?

Please complain directly to Knowsley Council's Data Protection Team.
FIND OUT MORE ABOUT YOUR RIGHTS UNDER THE GDPR.
REQUEST A COPY OF YOUR DATA, ASK QUESTIONS ABOUT HOW IT IS USED AND MAKE A COMPLAINT
You can request a copy of your data, ask questions about how it is used and also make a complaint – to the Data Protection Officer at Knowsley Council.