AMBASSADORS EVENTS
Knowsley Ambassadors events are a chance to find out what's happening in various industry sectors in the area, network, and learn more about relevant opportunities.
Next meeting
Tuesday, 19 September, 8am-10am
Knowsley Hall
For our next Knowsley Ambassadors' meeting we are delighted to be welcoming the new Liverpool City Region Metro Mayor Steve Rotheram. Elected in June this year, Steve is responsible for setting out a strategy for growing the regional economy and will be taking charge of more than £900 million extra funding over the next 30 years.
This event is a great opportunity for Knowsley Ambassadors to hear direct from Steve about his priorities and ambition for the region and of course where he sees Knowsley within that. Born in Kirkby, Steve is sure to have his own personal perspective on Knowsley and be in a great position to talk more about future of the area as a whole.
In addition to sharing his vision, Steve is also keen to hear the views of the public and private sector here in Knowsley and there will be an opportunity for questions as part of the event.
This is an exciting opportunity for Knowsley Ambassadors and you are urged to book your place at this event as early as possible as places will be allocated on a first come first served basis. Please email paul.morris@knowsley.gov.uk or call Paul Morris on 0151 443 5802 to secure your place.
The event will be held in the stunning surroundings of the State Dining Room at Knowsley Hall and breakfast will be available on arrival during the networking session.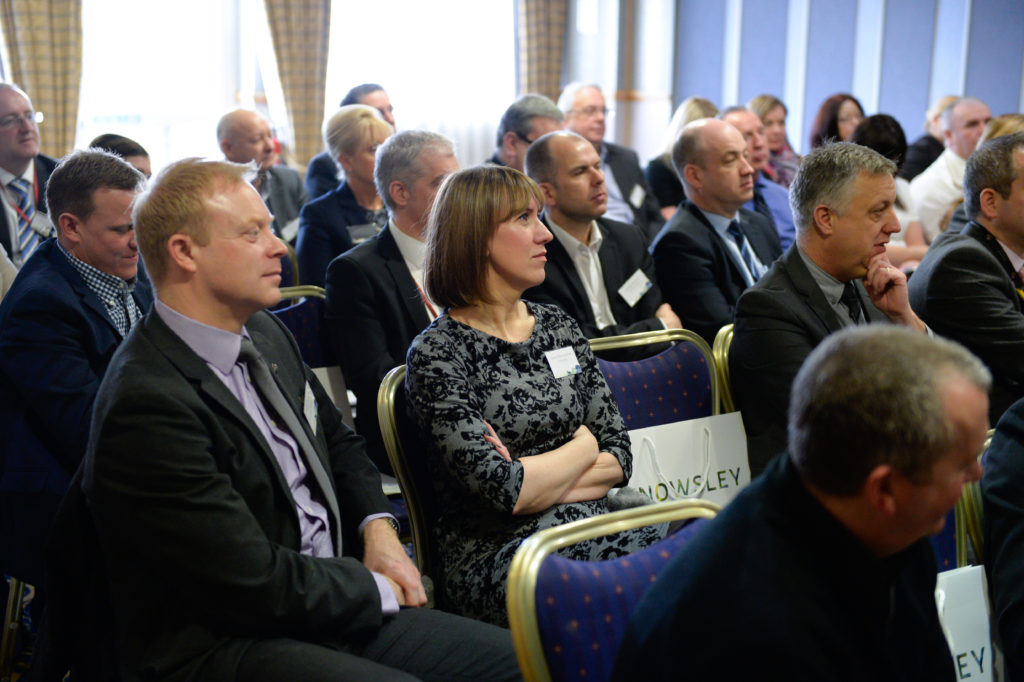 PREVIOUS AMBASSADOR EVENTS
JULY 2017 – CELEBRATING BUSINESS SUCCESS
Speakers:
Keith Hanshaw, Master Craftsman & Managing Director, The Leather Satchel Co
Peter Eaton, UK Operations Manager, Entrade / Green Growth Power
MAY 2017 – THE WORKFORCE OF THE FUTURE
Speakers:
Michelle Dow – Managing Director, All About STEM
Christine Gilbert – Chair, Knowsley Education Commission
Stuart Lord – Operations Director, JLR
Lynsey Merryweather – HR Manager, Clarke Energy
David Williams – Managing Director, Bellway Homes (North West)
OCTOBER 2016 – PLANS FOR PRESCOT
Speakers:
Philip Lamb – Group Managing Director, Geraud UK
John Till – Director, Thinkingplace
Lesley Martin-Wright – Chief Executive, Knowsley Chamber
JUNE 2016 – JAGUAR LAND ROVER KNOWSLEY'S MANUFACTURING GIANT (IFB 2016 EVENT)
Speakers:
Russell Leslie – Trim & Final Technology Manager, JLR
Richard Else – Operations Director, JLR
APR 2016 – KNOWSLEY'S ENERGY POWERHOUSE
Speaker:
Alex Marshall – Group Marketing and Compliance Director, Clarke Energy
FEB 2016 – TRANSFORMING CUSTOMER EXPERIENCE
Speaker:
Chris Brindley – Former MD Metro Bank
DEC 2015 – THE BUSINESS OF CHRISTMAS DRINKS
Speakers:
Julie & John Marsden – Owners, Melwood Beer Company
SEPT 2015 – THE CHANGING LANDSCAPE OF RETAIL & DISTRIBUTION – SUPERPORT FORUM
Speakers:
Martin Brickell – Director, Total Logistics
Lee Pinnington – Marketing Director, Matalan
JULY 2015 – THE HISTORY OF KNOWSLEY & ITS SHAKESPEAREAN CONNECTIONS
Speakers:
Dr Stephen Lloyd – Curator of the Derby Collection, Knowsley Hall
Dr Elspeth Graham – Reader in Early Modern Studies, Liverpool JMU / Trustee, Shakespeare North
MAY 2015 – THE VISITOR ECONOMY IN KNOWSLEY
Speakers:
Andrew Cornish – Chief Executive, Liverpool John Lennon Airport
Peter Sandman – Head of Visitor Economy, Liverpool City Region LEP
MARCH 2015 – TRANSLATING SPORTING SUCCESS TO BUSINESS
Speaker:
Steve Smith – Olympic Medallist / Founder & Director, Raise the Bar
JAN 2015 – MAJOR DEVELOPMENTS OPENING UP KNOWSLEY TO GLOBAL TRADE
Speakers:
Carmel Booth – Chief Executive, Atlantic Gateway
Stephen Carr – Head of Commercial Strategy & Planning, Peel Ports